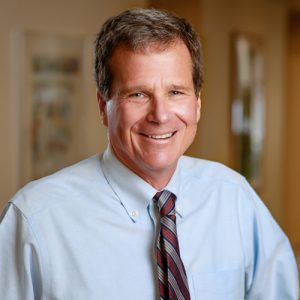 Thomas R. McKeon
tmckeon@rwlb.com
Tel: (207) 774-7474
Fax: (207)774-1343
465 Congress Ave., 9th Floor
Portland, Maine 04101
Thomas R. McKeon     
Tom McKeon has been practicing law at Richardson, Whitman, Large & Badger since 1992. Tom has substantial experience in the firm's major practices areas including personal injury, premises liability, work place injuries, insurance coverage and disputes, and commercial litigation. Tom has a lot of experience handling cases involving condominiums as well as real estate dispute. He handles cases in all Maine state and federal courts.
Tom has a busy construction practice in which he represents owners, contractors, subcontractors and insurance companies in a wide variety of construction matters, including construction defect claims, mechanic's liens, collection actions, insurance coverage disputes, and payment disputes. He represents parties in construction disputes pending in courts well as mediation and private arbitration. In addition, Tom has served as a mediator in construction disputes.
Tom also has a family law practice. He represents parties involved in divorce, termination of parental rights and responsibility, and post-divorce matters. Tom focuses on protecting his clients' rights in a dignified and cost effective manner. That includes bringing cases to a swift resolution when the circumstances permit it and representing his clients in court when a resolution is not possible.
Tom is a 1982 graduate of Colby College. After graduating, Tom taught school for the next seven years and obtained a Masters in Social Studies Education at Columbia University's Teachers College. He then attended Boston College Law School and graduated cum laude in 1992. He was an executive editor and authored an article for the Boston College Environmental Affairs Law Journal. He then began his practice at this firm where he has remained.
Tom is the past chairman and the Maine President of the Tri State Defense Lawyer's Association. He is a member of the Maine Bar Association, the Maine Trial Lawyers Association, the Defense Research Institute, and the Tri-State Defense Lawyers Association. He also serves on the Board of Peregrine Corporation and serves as the Chair of the Falmouth Planning Board. He is married and has two daughters.
Education
Boston College Law School (cum laude) 1992
Colby College
Columbia University's Teachers College (Masters in Social Studies Education)
Memberships
Maine President of the Tri State Defense Lawyer's Association (Past Chairman)
Maine Bar Association
Maine Trial Lawyers Association
Defense Research Institute
Tri-State Defense Lawyers Association
Board of Peregrine Corporation
Falmouth Planning Board (Member)
Bar Admissions 
Maine
United States District Court, Maine