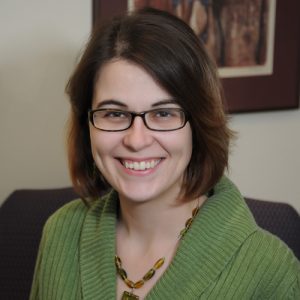 Heidi J. Eddy
heddy@rwlb.com
Tel: (207) 774-7474
Fax: (207) 774-1343
465 Congress Ave., 9th Floor
Portland, Maine 04101
Rated by Super Lawyers
loading …
Heidi J. Eddy     
Heidi Eddy started at the firm in 2008, after serving as a law clerk for the Maine Superior Court.  She is admitted to practice in Maine, Massachusetts, the United States District Court for the District of Maine, and the United States Court of Appeals for the First Circuit.
In 2007, Heidi graduated cum laude from the University of Maine School of Law.  During law school, Heidi served as a teaching assistant in constitutional law and in legal writing and she also won awards for Prize Arguer and for Best Petitioner's Brief in the school's 2006 Moot Court competition.  Heidi received her undergraduate degree from the University of Southern Maine in 2001.
Prior to law school, Heidi worked in substance abuse and child abuse prevention for a local non-profit organization.  She was also active in public speaking both locally and nationally on the issue of ensuring access to post-secondary education for low-income parents. She remains committed to that concern and continues to share her personal story of overcoming poverty and leaving welfare behind through the assistance of the Maine Parents as Scholars program.
In over a decade of practice at the firm, Heidi has worked on matters in virtually all of the firm's practice areas.  She is especially skilled at dispositive motion practice, including summary judgment motions, and civil appeals.  In 2014, Heidi joined the Hon. Joyce A. Wheeler of the Maine Superior Court at the Maine State Bar Association's summer bar meeting to offer a continuing legal education presentation called "Winning Summary Judgment."  Heidi continues to help clients win their cases on summary judgment when possible and to defend those judgments on appeal.
Education
University of Maine School of Law
Memberships
Maine State Bar Association
Maine Trial Lawyers Association
Cumberland County Bar Association
Bar Admissions
Maine
Massachusetts
United States District Court, Maine
First Circuit Court of Appeals