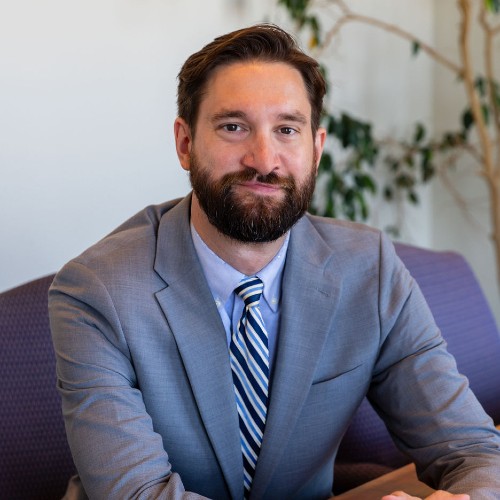 Zachary R. Fey
ZFey@rwlb.com
Tel: (207) 774-7474
Fax: (207) 774-1343
465 Congress Ave., 9th Floor
Portland, Maine 04101
Zachary R. Fey  
Zach is an attorney at Richardson, Whitman, Large, and Badger whose practice focuses predominantly in criminal defense litigation, divorce and parental rights actions, and protective custody matters. He appears almost daily before courts all over southern and central Maine as well before administrative hearing officers at the Maine Department of Health and Human Services and the Maine Bureau of Motor Vehicles. He is a zealous and determined advocate who brings a client-centered approach and strategic view to all his cases.
Zach was born in Portland and raised in Raymond, Maine. In 2008, he earned a bachelor's degree in political science from Goucher College in Baltimore, Maryland and a law degree from Washington College of Law at American University in Washington, D.C in 2013. In between, he lived and worked abroad for several years in Accra, Ghana and Shanghai, China. During law school, he gained a wealth of experience working for the Mid-Atlantic Innocence Project and the Montgomery County Public Defender's Office representing juveniles and adults accused of crimes.
Zach is a member of the Maine Association of Criminal Defense Lawyers (MACDL) and the Maine Bar Association. He admitted to practice before state courts in Maine and New York and the federal courts in the District of Maine.
Zach lives in Portland, enjoys documentary films, and if often found exploring the Atlantic coast on the weekends with his dog, Beans.