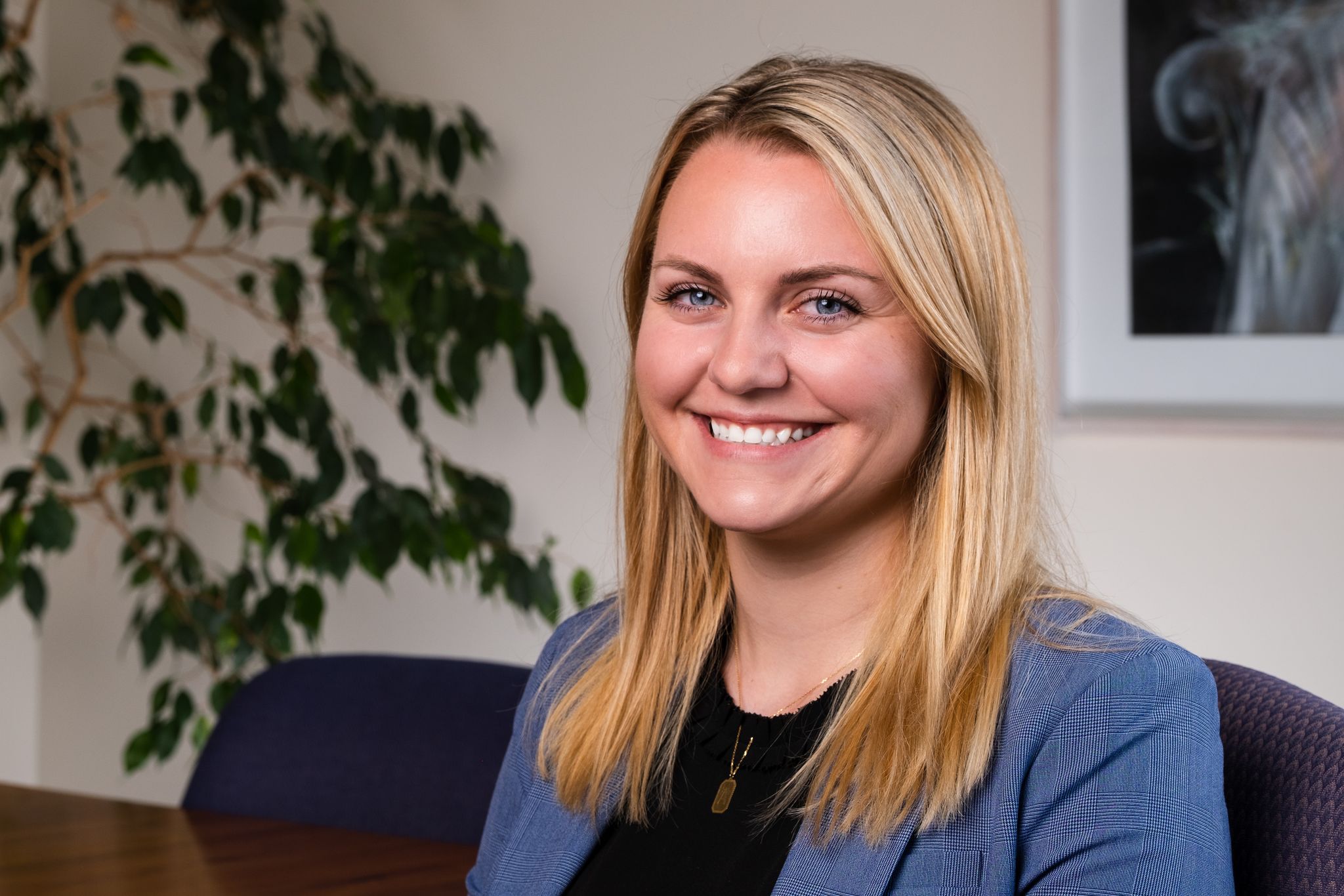 Victoria D. Adams
vadams@rwlb.com
Tel: (207) 774-7474
Fax: (207) 774-1343
465 Congress Ave., 9th Floor
Portland, Maine 04101
Victoria D. Adams   
Tori Adams is an associate attorney at Richardson, Whitman, Large, and Badger. Tori's practice focuses in the areas of family law and civil litigation. No matter where she shows up, Tori is fully equipped to do battle. When Tori takes on a case, her clients reap the benefit of her knowledge, experience and intense personal investment, as well as her sense of humor.
An excellent communicator with a friendly manner, Tori helps take the stress out of complex legal matters. She works with her clients to understand their goals and then achieve them.
Tori earned her bachelors in political science from the University of Maine, graduating cum laude. She obtained her law degree from the University of Maine School of Law, where she served as a student attorney for the Cumberland Legal Aid Clinic representing low-income clients. Before joining the firm, she spent four years working for a small law office in Portland, Maine assisting in civil and criminal litigation, and two years at a firm in Lewiston, Maine practicing civil litigation.
A transplant from Aroostook County, she is immersing herself in the diverse culture the Portland area has to offer. Tori spends her non-lawyering hours traveling near and far with her husband and continuously tries to no avail to expand her taste palate with diverse cuisine.
Education
University of Maine
University of Maine School of Law
Memberships
Maine State Bar Association