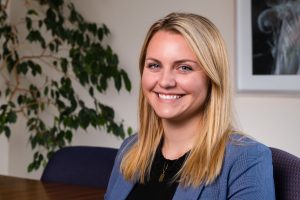 RWLB welcomes Victoria Adams who is joining the firm as an associate. Tori worked for another trial firm before joining RWLB.
Tori is a graduate of the University of Maine Law School. While in law school Tori was a Student Attorney with the Cumberland Legal Aid Clinic. Tori also worked as a paralegal for several years before and during law school.
Tori will be involved in all areas of the firm's practice, including family law and civil and commercial litigation.